Introducing Fit Hula Hoop
Meet Fit Hula Hoop, the Hula Hoop that single-handily made all other Hula Hoops obsolete. It's designed for everyone, no matter your fitness level or Hula Hooping experience. Turn up your home workout intensity level, burn some serious calories and melt inches off your waist. Oh and did we mention, you can easily do this in the comfort of your own home or office.




LOW-IMPACT
HIGH INTENSITY WORKOUT
Fitness level or Experience does not matter
Now, becoming a Hula-hooper is as easy as walking. With Smart Fit Hula Hoop, even with zero experience you can get all the enjoyment of Hula Hoop workouts like Pros.
See the results FitHulaHooper's are getting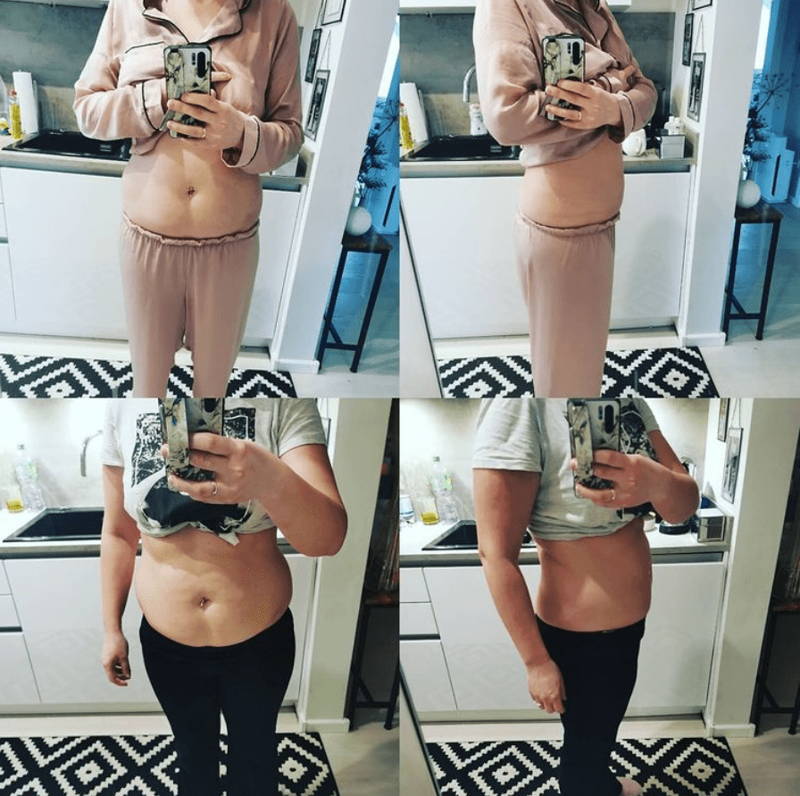 "Easy to use! I was nervous it wouldn't fit around my waist since I'm a size US 20. I tried to learn to hula hoop but never could get it. This works so great and feels like I'm not even working out! 100% recommend!"

Chantelle. C
"Loads of fun and gives me a good workout everyday. Great for a quick 15 minute workout during my break when working from home."
Jennifer. R
"I'm plus size so I like that it wasn't as easy as I thought it would be. Lol! It's a real workout. I'm amazed at the results that I've been getting. It's keeping me motivated and consistent,"

Carol. A
Choose your package and save big on your order

The Smart Fit Hula Hoop has 24 detachable sections, adjustable to fit your needs (waist sizes from 20 to 50 inches).
You can also adjust the weight of the ball by adding in your choice of either, Grains, Lead, Sand or even Water!.
Less Effort,
More Calories Burnt
The Fit Hula Hoop won't fall down your waist unlike conventional Hula Hoops. This means you can just focus on working out your core, booty and lower body muscles.

On average, you burn a minimum of 330 calories/hour using the Hula Hoop Pro. That means you can burn off all that calories while watching your favorite Netflix show.

1 hour of Hula Hoop Pro is equivalent to:
The soft rubber massage heads provides a soft cushioning around your waist, preventing any bruising, pain or discomfort. When the weighted ball rotates around your waist, it pushes the soft rubber massage heads inward. This helps massage your waist and break up the stubborn belly fat around the area. It also massages your back, helping relieve any tension, pain or aches in your lower back too!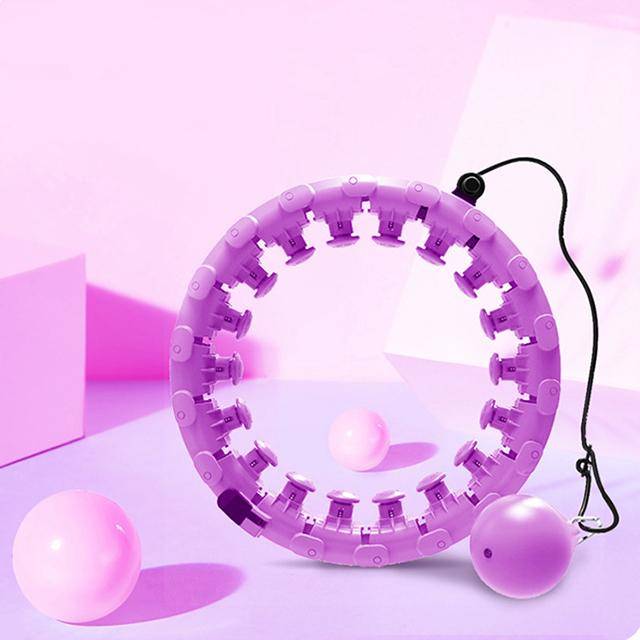 Modern, chic & portable design
The Fit Hula Hoop is designed to be portable and lightweight; easily disassemble it and take it anywhere. Enjoy a high-intensity and calorie burning workout anywhere, anytime – perfect for use at home, in the office or anywhere really! Take a break, stretch your legs and start Hula hooping!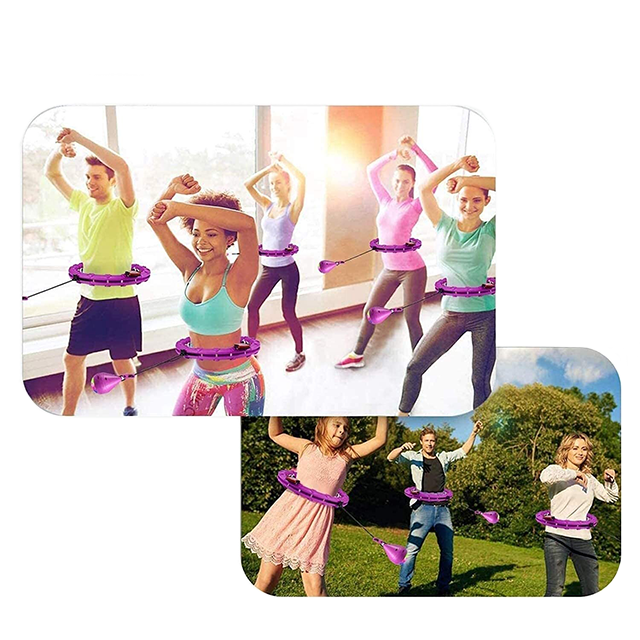 The Hula Hoop Pro is an affordable yet extremely fun way to maintain an active and healthy lifestyle.

Frequently asked questions
How does the Hula Hoop Pro work?
The Fit Hula Hoop is the newest and only innovation since the original Hula Hoop was invented. It's works by attaching a weighted ball to a set of mini wheels that are secured in the tracks built into the Hula Hoop Pro. Using the same exact motion as you do with a regular Hula Hoop, the weighted ball travels 360 degrees around your waist and the best part? It will never fall off! So you can just focus on burning serious calories and melting inches off your waist.
Can I adjust the length of the string that the weighted ball is attached to?
Yes you can, simple tie a knot to your desired length. The shorter you make the string, the harder it is to Hula Hoop! So, if you're advanced and would like to turn up the intensity level dial, shorten the string and challenge yourself.
Can I adjust how heavy the weighted ball is?
You can easily adjust the weight of the ball by adding in your choice of either, Grains, Lead, Sand or even Water!
What's the maximum Waist size it fits?
The maximum waist size that a single Fit Hula Hoop fits is 50 inches. In order to increase the maximum waist size, you would need to buy an extension package for your Fit Hula Hoop and combine the different sections together to make it larger.
Yes! This is one of the biggest reason why our Fit Hula Hoop is so popular and loved by all of our customers! You can easily disassemble it and put it into any Bag, Backpack or Gym Bag, it's that convenient and portable!
How does Hula Hoop Pro compare?